The Olympics have begun so for the next couple of weeks, let's feature University of Houston Olympians.
When you talk about the Olympics, to me one athlete stands out above the rest, Carl Lewis. 10 Olympic medals including 9 gold in 4 Olympic Games from 1984 to 1996.
Sports Illustrated included Carl Lewis on six covers with five rlated to the Olympics of the Olympic trials. Today let's look at each SI issue.
August 23rd, 1983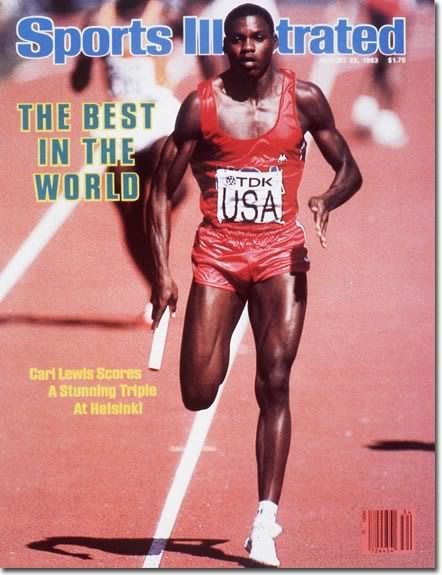 The only non-Olympic cover, this issue features Lewis at the World Championships in Helsinki where he won the long jump and 100 meter.
June 25th, 1984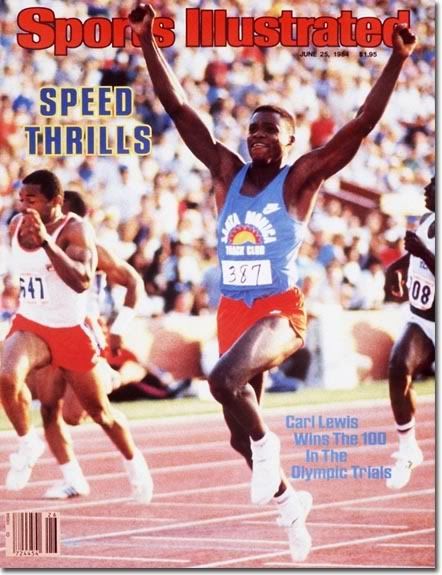 Lewis wins at the Olympic trials.
August 20th, 1984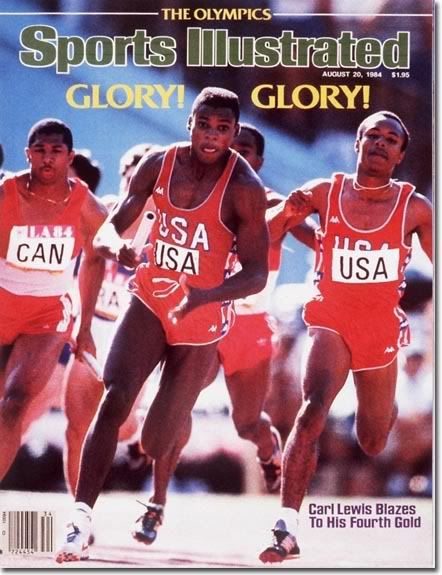 Lewis is pictured with the USA relay team. He wins four gold medals, 100 meter, 200 meter, 4x100 meter relay, and long jump.
No SI cover for the 1988 games despite gold medals in the 100 meter and long jump and silver medal in the 200 meter (behind another Cougar Joe DeLoach). Featured instead was Ben Johnson who had won the 100 meter race, but he was disqualified for steroid use. Other Olympians featured in 1988 were Florence Griffith Joyner and Jackie Joyner Kersee.
August 17th, 1992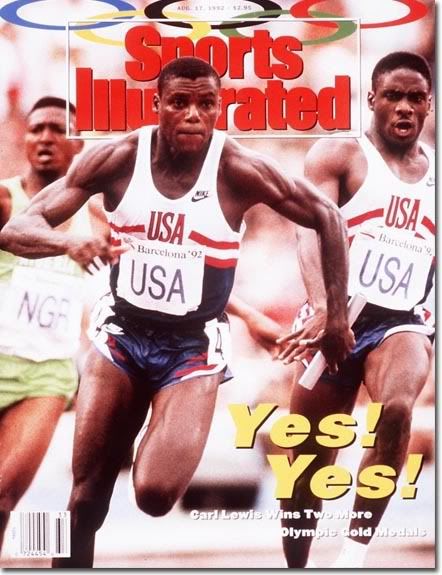 Two more Olympic gold medals in Barcelona in the 4x100 meter relay and long jump. Lewis is again pictured with the relay team.
December 28th, 1992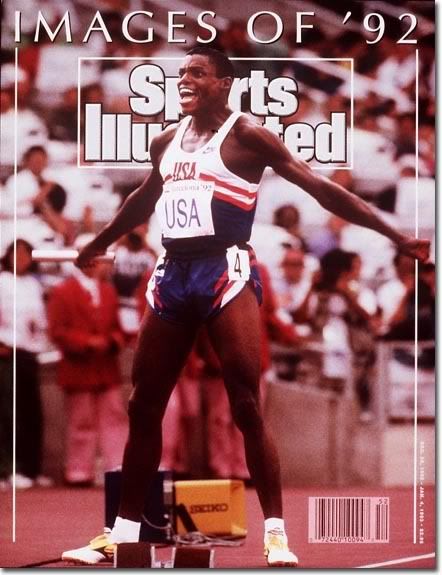 The images of 1992 issue features Lewis enjoying the 4x100 victory.
August 5th, 1996
The cover proclaims Lewis as "The Best Ever" with an amazing photograph of him landing a long jump. He wins the long jump for his ninth gold medal.