Antowain Smith has some very interesting rookie cards from 1997. I'm not talking about the card design. I'm talking about poses and pictures.
We'll start with a basic pose but still sharp looking. It's the 1997 SkyBox Premium Autographics #54. Even in a t-shirt holding a helmet, Smith looks smooth. Also nice to have an autograph.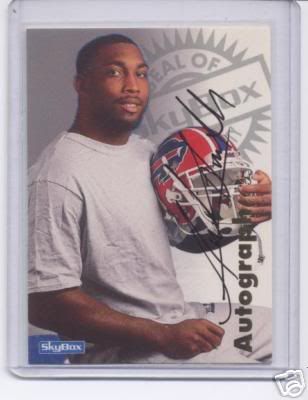 The next step up is on the 1997 Pinnacle Inside #141 featuring Antowain sitting on his helmet looking cool. There's also a smaller insert picture of him looking focused, but I hope he doesn't play with the earring on. The back has another pic of Smith smiling while wearing his helmet.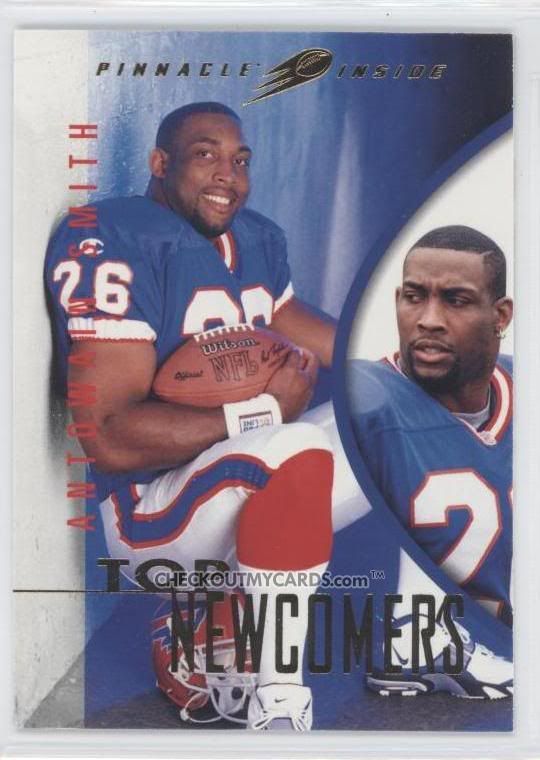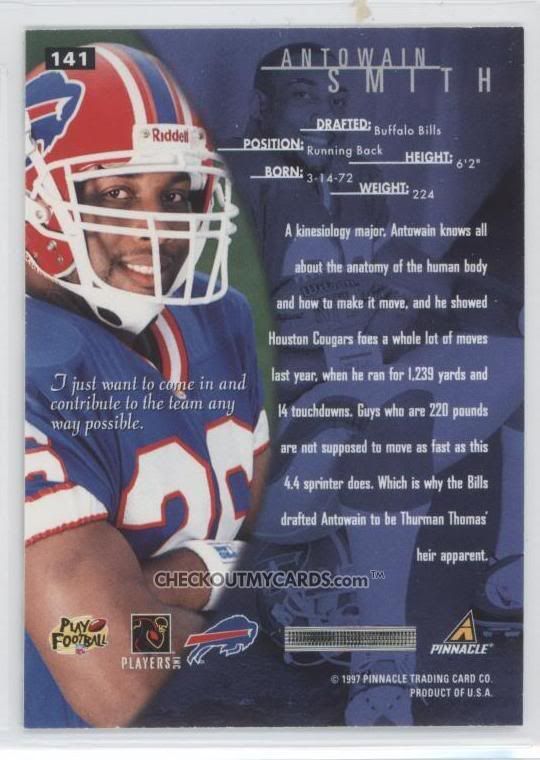 One more step up is the 1997 UD3 #16. Antowain looks like he's having a good time at this photo shoot. The pose on the front is a playful pose. More subtle, but still funny is the back photo with Smith smiling as he catches a ball in front of a garden of flowers.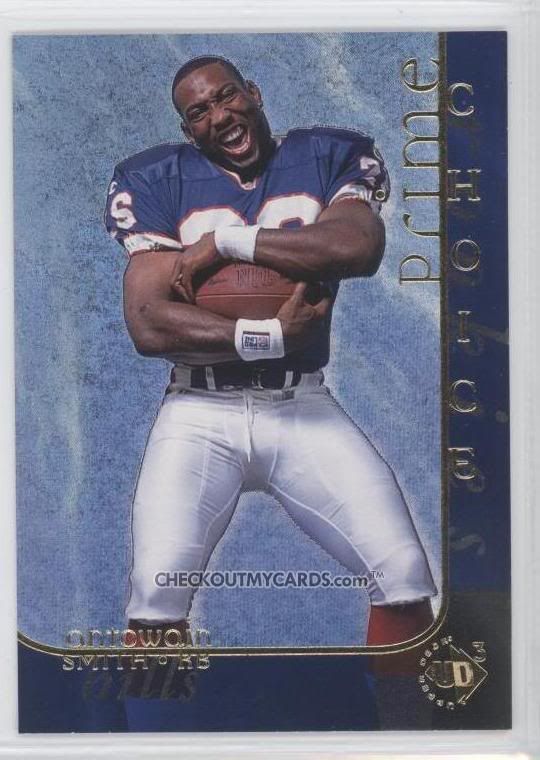 Next is the 1997 Collector's Choice #316. I don't know how they took the picture on front, but it's just crazy.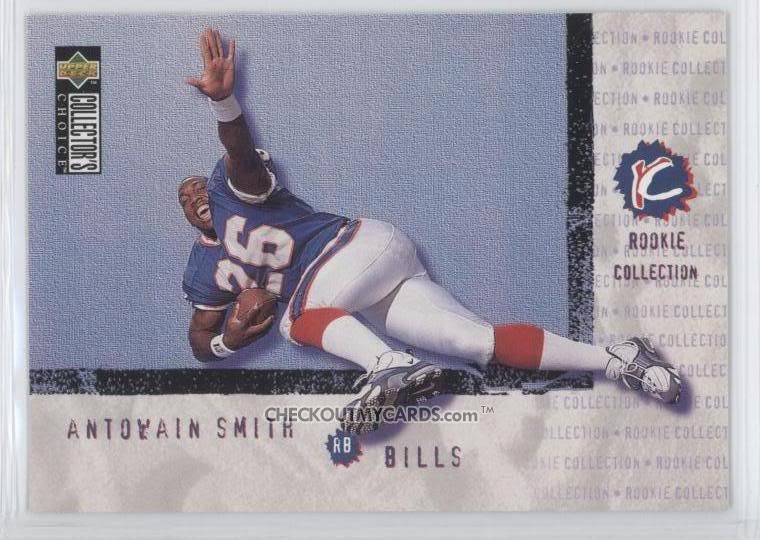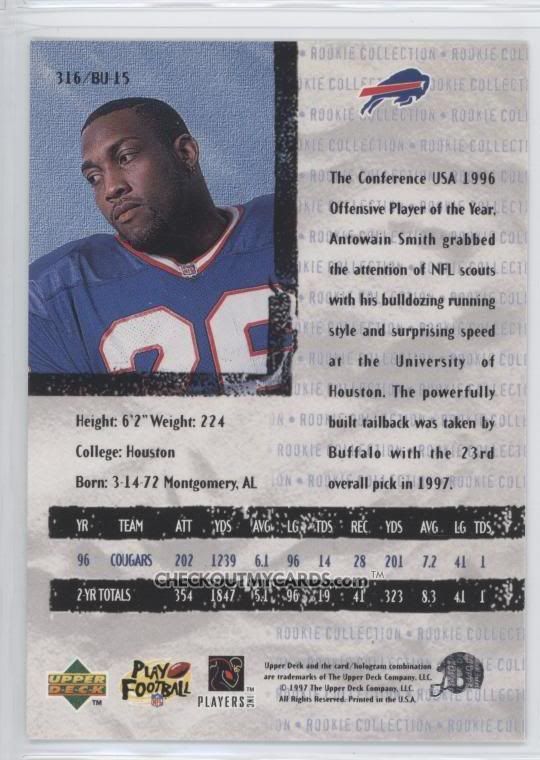 On the next card, 1997 Topps Gallery #19, I love the picture and the card layout. Another fun photo shoot for Antowain with him posing in fake snow.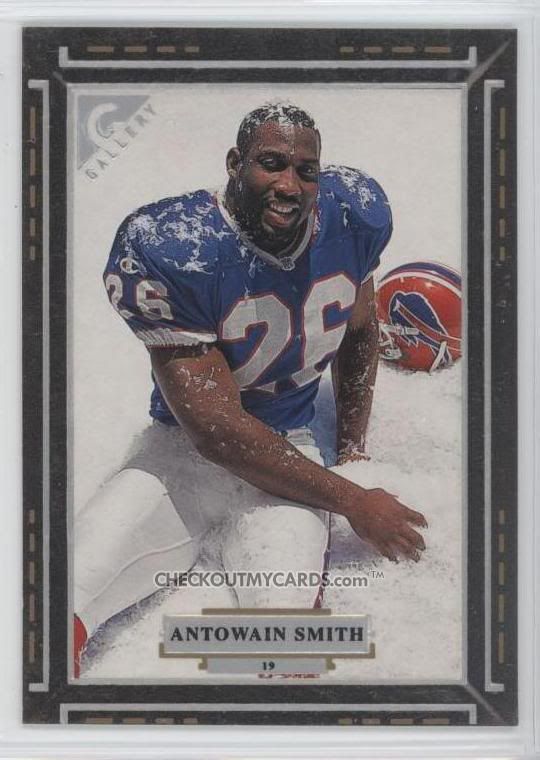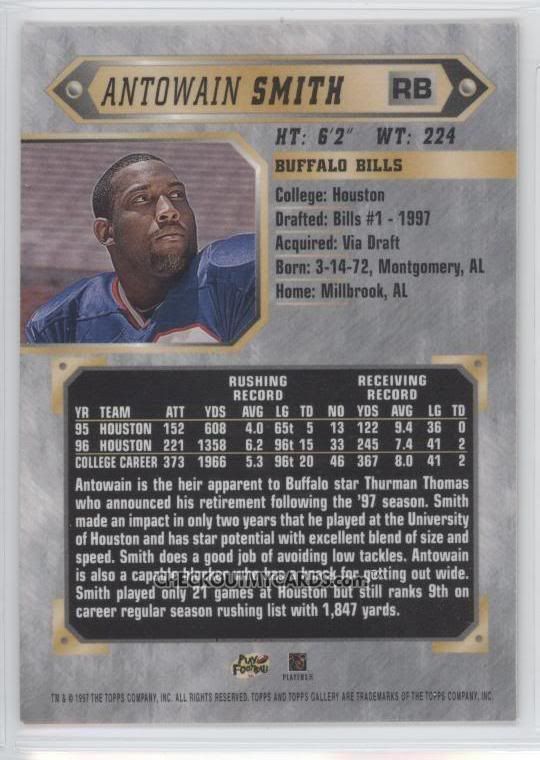 Finally we have the 1997 Upper Deck #16. This is the most interesting pose of all. Is he trying to break out of a cage? He certainly does look intense.