2009 Kevin Kolb football cards are here. One of the best looking sets I've seen so far is the Topps Magic set.
Topps Magic continues the card industry trend of copying vintage card designs. In this case, the set is patterned after the 1951 Topps Magic set. The set features players in their college uniforms, just like the 1951 set. As usual, I give bonus points for Cougars in their UH uniforms.
There are four variations, the base card which is standard sized, the autographed card, the mini card (not pictured) which is the size of the original Magic cards, and the black bordered mini card.
Donnie Avery is also featured in this set.
Base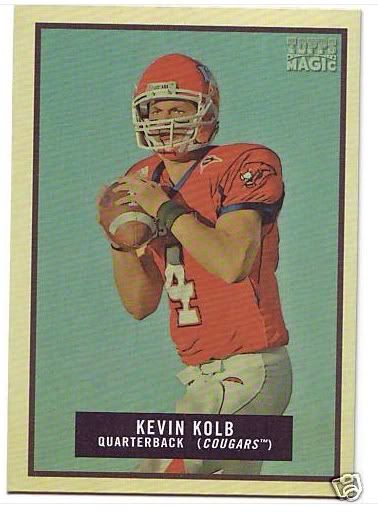 Autograph
Black Bordered Mini