Today's player is another four year letterman at the University of Houston, Dustin Carr. He played center field for the Cougars from 1994 to 1996 and third base in 1997.
In 1997, he led the team and the league with 32 doubles and 108 hits. He also was named 3rd Team All-American, 1st Team All-Conference USA, and shared Team MVP. Later, he was named third baseman on Rayner Noble's All Decade Team.
Season UH records:
#1 in runs (80 in 1997)
#1 in hits (108 in 1997)
#1 in doubles (32 in 1997)
#8 in batting average (.399 in 1997)
#2 in total bases (177 in 1997)
Career UH records:
#4 in runs (161)
#4 in hits (225)
#2 in doubles (51)
#5 in total bases (337)
#6 in steals (54)
Dustin was selected by Tampa Bay in the 22nd round of the 1997 MLB draft. He played five seasons for four Minor League teams, but never made it to the Majors.
Today's cards is the 1998 Bowman #217 and several of its variations. Yesterday I said that one of the good things about collecting these days is that there is something for every collector's taste. The number of variations can also be considered a negative. In the case of today's card, there are nine variations of the same card: Base, Golden Anniversary, International, Chrome, Chrome Golden Anniversary, Chrome International, Chrome Refractors, Chrome Golden Anniversary Refractors, and Chrome International factors.
In some cases there are even more variations. Refractors often come in a rainbow of colors, the only difference being the border color and the print run. One of the funniest jokes is that someday there will be a set where there are so many variations that every card will be a one of one. To me, that's just a little too much.
Base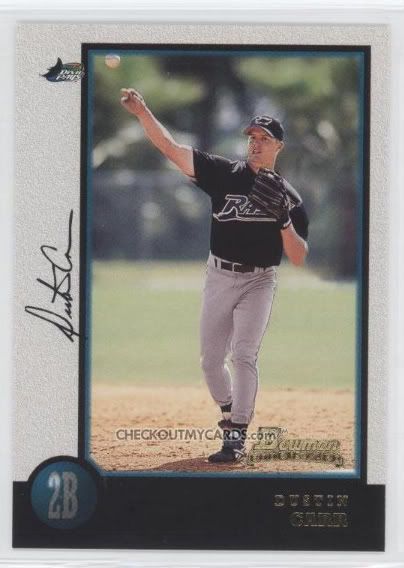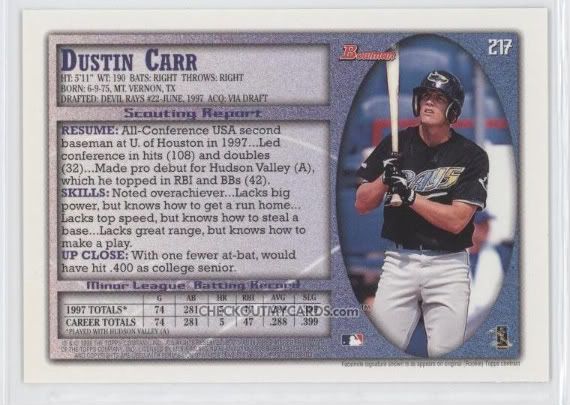 Chrome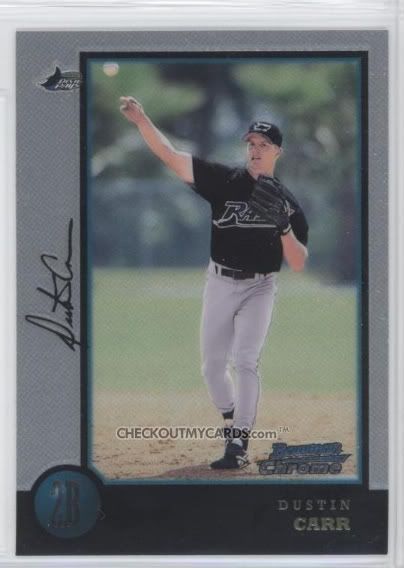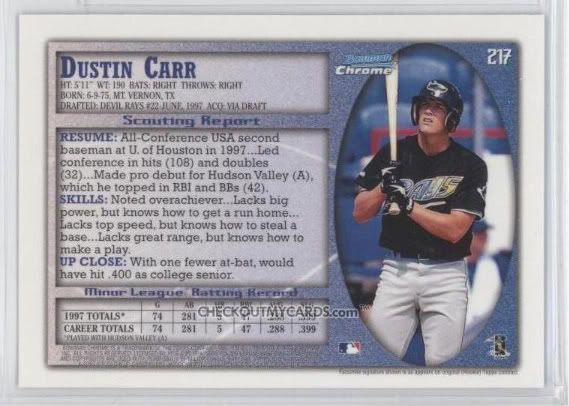 Chrome International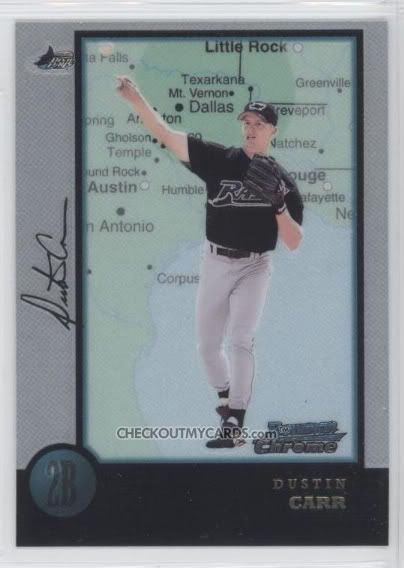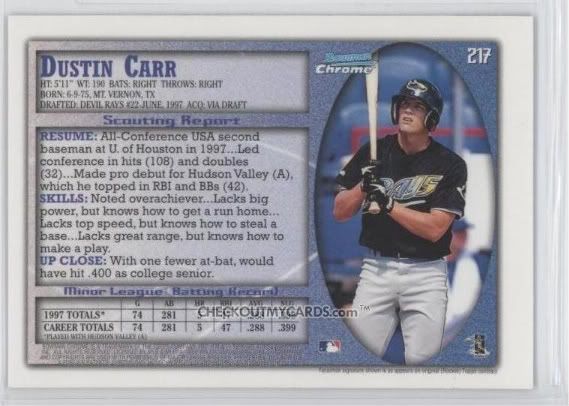 Chrome International Refractor