Bryan Pounds is the latest Cougar to be featured on a card.
Bryan played for the University of Houston from 2005 to 2008. The highlight of his Cougar career was his play in the 2008 Conference USA tournament. He was the MVP of that tournament leading his team to a Conference Tournament Championship.
He was drafted by the Detroit Tigers in the 34th round of the 2008 Major League Draft.
In 2008, he played for the Oneonta Tigers. In 2009, he played for the West Michigan Whitecaps. And in 2010, he has played for the GCL Tigers and the Lakeland Flying Tigers.
Today's card is the 2010 Topps Pro Debut #210. As usual, there are multiple variations including the base card, the blue card (numbered to 259), the gold card (numbered to 50), the red card (numbered to 1), and four printing plates.
This is a nice looking card. Very clean and simple design. Nice action photograph catching him at the end of his swing. Some foil on his name and the Topps logo, enough to highlight, but not enough to detract from the image. Of the variations I've seen, I think the blue looks best. I'm sure I would like the red more because I love seeing my Coogs in red.
Base Card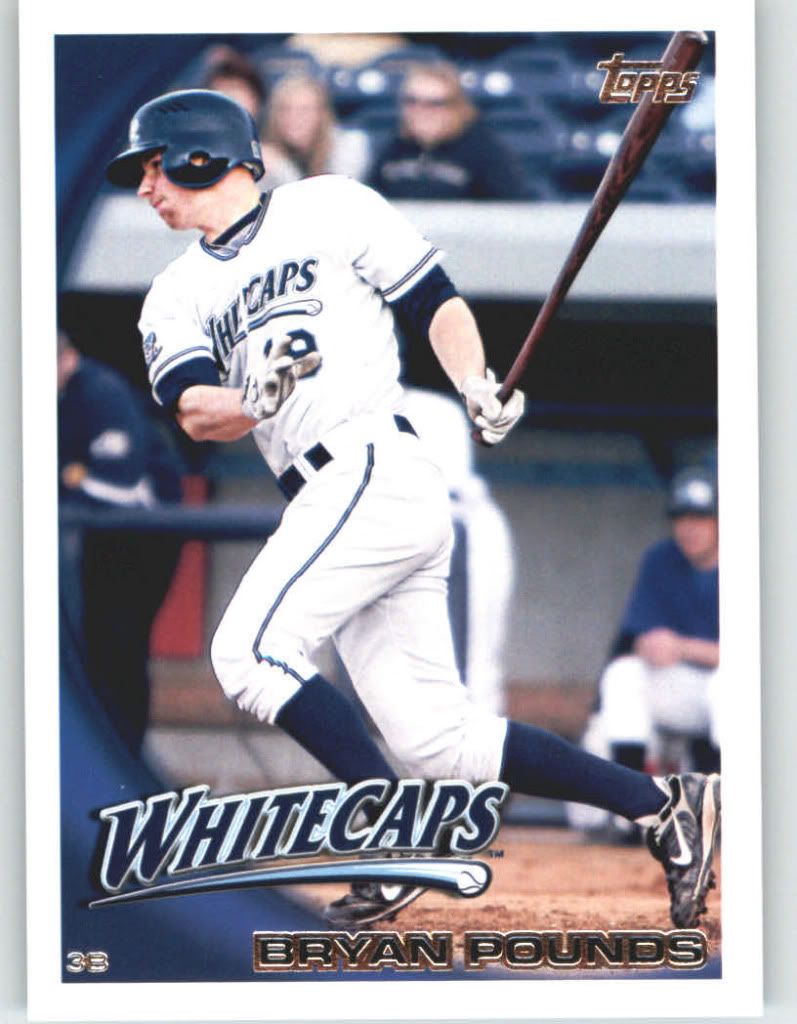 Blue Variation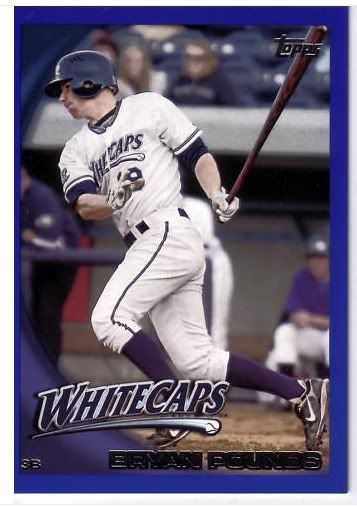 Gold Variation